ADDAUX GOES BASEL!
Wir nehmen zum ersten Mal an der paper positions basel teil. /
For the first time, we will exhibit at paper positions basel.
Entdecken Sie in Basel unsere Künstlerinnen Dorthe Goeden und Esther Burger. /
Discover at Basel our artists Dorthe Goeden and Esther Burger.
Sie finden uns an Stand #16. / You will find us at booth #16.
ÖFFNUNGSZEITEN / OPENING HOURS
Mi, 13. Juni, 11–20 Uhr / Wed, 13 June 11 am – 8 pm
Do, 14. Juni, 11–20 Uhr / Thu, 14 June 11 am – 8 pm
Fr, 15. Juni, 11–20 Uhr / Fri, 15 June 11 am – 8 pm
Sa, 16. Juni, 11–20 Uhr / Sat, 16 June 11 am – 8 pm
So, 17. Juni, 11–16 Uhr / Sun, 17 June 11 am – 4 pm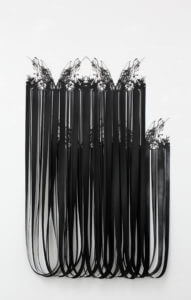 ORT / VENUE
Ackermannshof
St. Johanns-Vorstadt 19-21
CH-4056 Basel